The origin story
The dream of the liberal arts within academia is in grave danger. We are seeing the university as an institution struggle to serve either scholars or the public:
Ordinary people can no longer afford to get an education of the quality that was possible even a generation ago. It is not generally possible to sit-in at university courses if you are a general member of the public and not enrolled at the institution.
Scholars can no longer make a living doing teaching and research. Tenured positions are few and far between - almost impossible to get.
Red tape and institutional requirements means that scholars may no longer be able to teach what they want, but must provide what is expected of them.
Students may no longer have a say in the direction of their own education or academic interests.
But hope remains: what students need, scholars can provide; what scholars need, students can provide. At Altminster, we believe that curious students should be able to find their own way to their teachers. If scholars can once again sustain themselves by teaching those things they have spent their lives studying, then the dream of the liberal arts can live again outside of academia.
What is Altminster?
The mission of Altminster is to play a small part in this revival of the liberal arts education for the digital age. The two guiding principles of Altminster are openness and rigour. We want to make the best education in the world within reach for anyone who wants to receive it.
This means there are no entrance requirements other than the willingness to put in the time and effort to learn the material. The prices are set high enough to be fair to instructors and low enough to put this education within broad reach.
What does Altminster do?
For learners, we offer
A curated directory of the best resources the internet has to offer for learning any of the liberal arts.
Affordable courses, both live and self-paced.
A listing of scholars willing to supervise those who want to design their own in-depth course of study.
Learners can use our platform for free. No hidden costs.
For scholars, we offer
A platform to offer your services as a private advisor or tutor.
Social media advertising for your services and courses from our account.
A network of likeminded academics.
For this we charge a modest flat annual fee.
We will offer extra, optional advertising opportunities in a monthly newsletter or other site spaces should you wish to use them.
We will not take a commission on your lessons or limit your access to students in any way. We merely make the introductions and leave the rest to you. Get listed now →
If any part of our mission resonates with you, please leave your email and we will keep you up to date with our progress.
We will also put together a free calendar where anyone may publicise academic events, conferences and seminars for free.
Who is Altminster?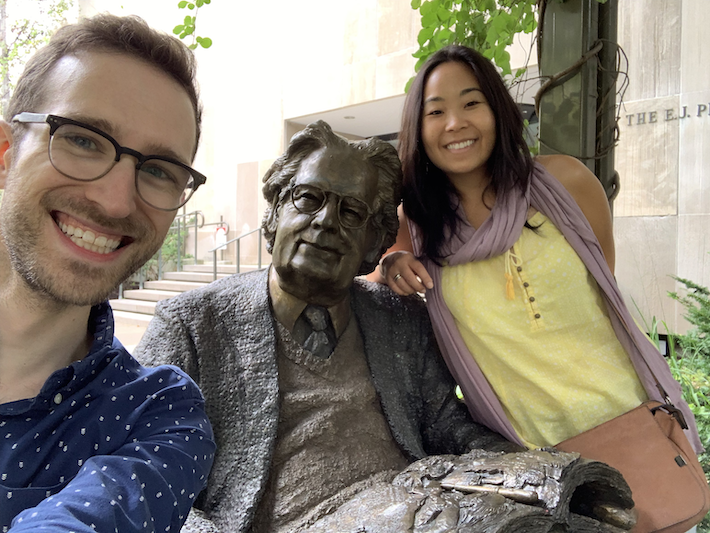 Altminster was founded by Colin Gorrie and Angélica Isa, a linguist and museum conservator respectively. This is a labour of love for us, which is aimed at improving the situation for academics and students. For this reason we intend to keep the fees reasonable and try to stay out of the way as much as possible: let the teachers teach.
Northrop Frye is not affiliated with Altminster but we imagine he would have approved.
What does Altminster mean?
The word minster is the derivative in English and some German varieties of the Latin monastērium 'monastery', as found for example in Westminster (literally 'west monastery'). The prefix alt- we chose because it evokes not only alternative, but also alt (German 'old') and altus (Latin 'high').
We chose this combination because we feel that the internet, if used well, can play a role similar to that of the monasteries in the early middle ages: preservers of higher knowledge and older traditions of inquiry in a neglectful or hostile age.